Update Historia Software Release 16.2.0
The Historia development team gives its sincere thanks to the community for its continued support and patience as we strive to improve and deliver the very best possible. Some of the most prevalent improvement features of the latest release include:
Full IPFS integration has been achieved

IPFS API now works flawlessly when the IPFS daemon is running

IPFS API + Historia code base is fully building for gitian release builds for all platforms, Linux, OSX, and Windows

Historia now correctly adds governance object hashes to "Pinned" resource

Record binding to governance objects completed

Sentinel compiled python executable for Windows Masternodes  

Windows Masternode Setup Guide
Sentinel update for Historia masternodes pay records
In other Historia development news, here is a short list of some other areas the team currently is focused on. More updates to come as work proceeds.
Web interface work continues.

Web GUI for voting platform development is underway.

Construction of document portal is underway.  
A few screenshots of what's going on behind the scenes: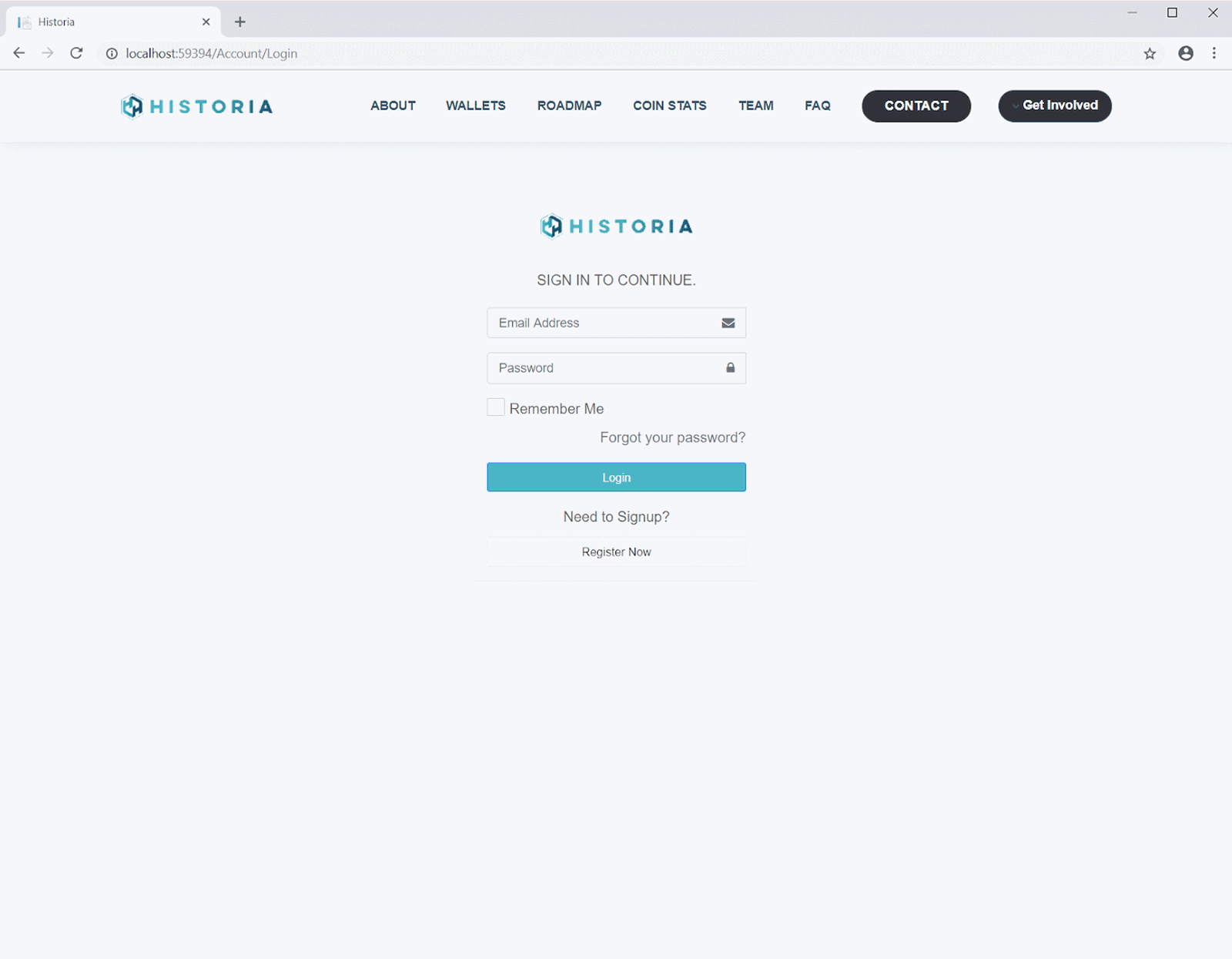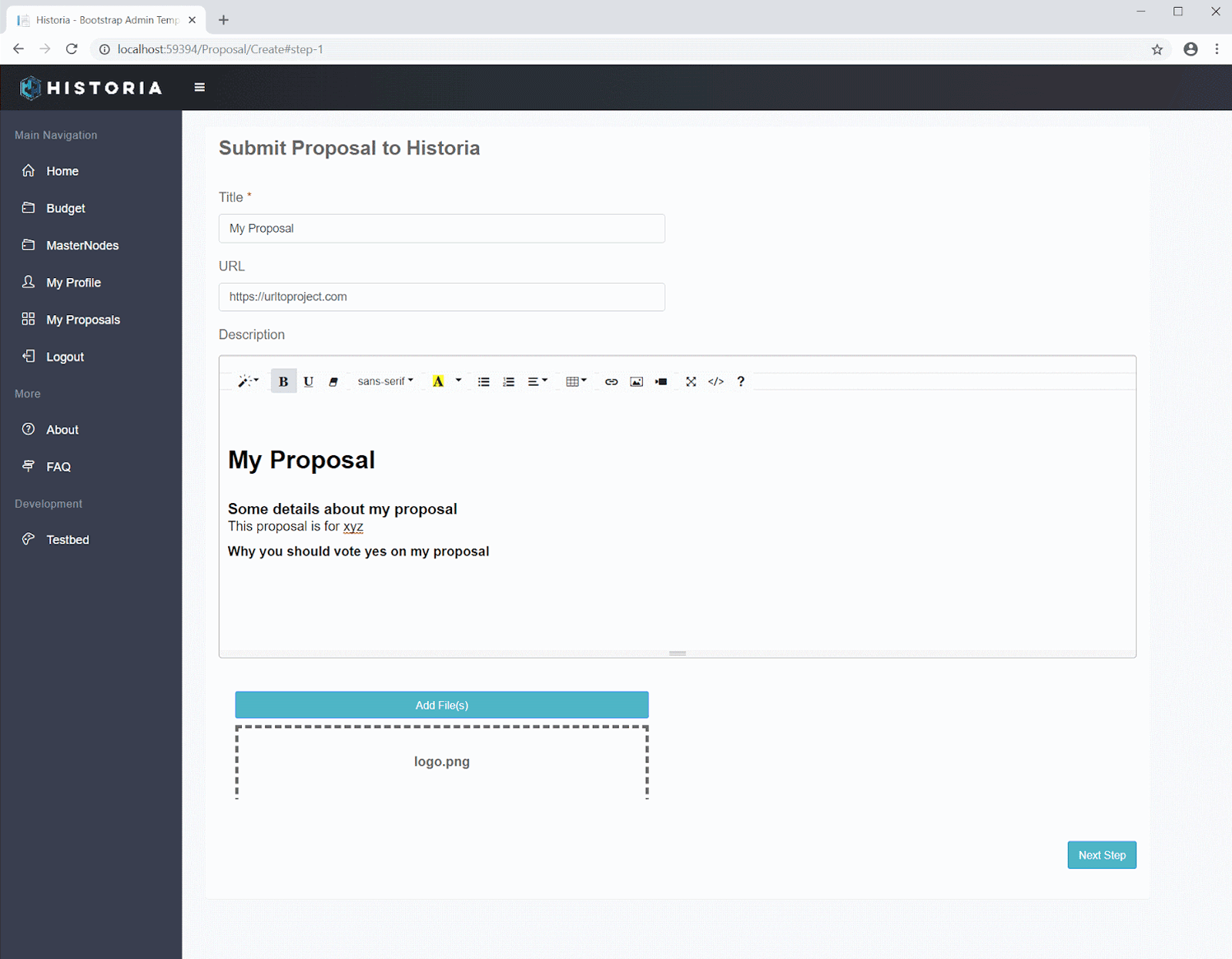 Proposal/Record Generator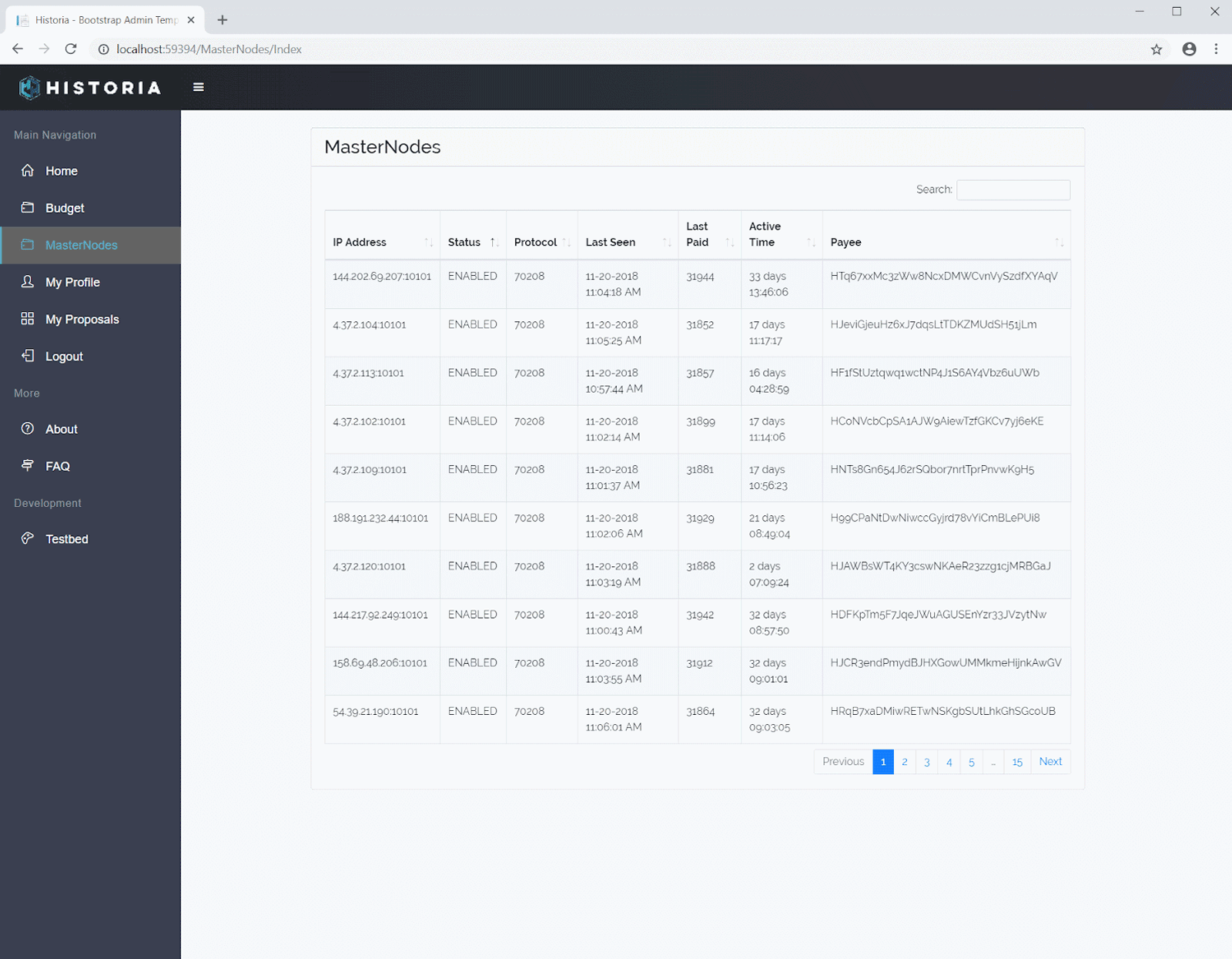 Masternode statistic and voting coming soon